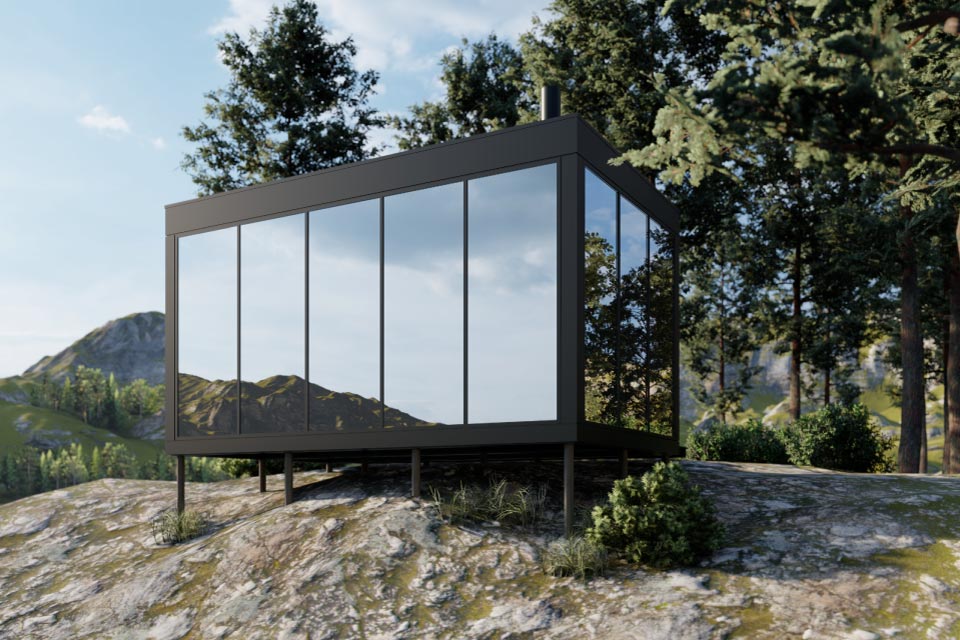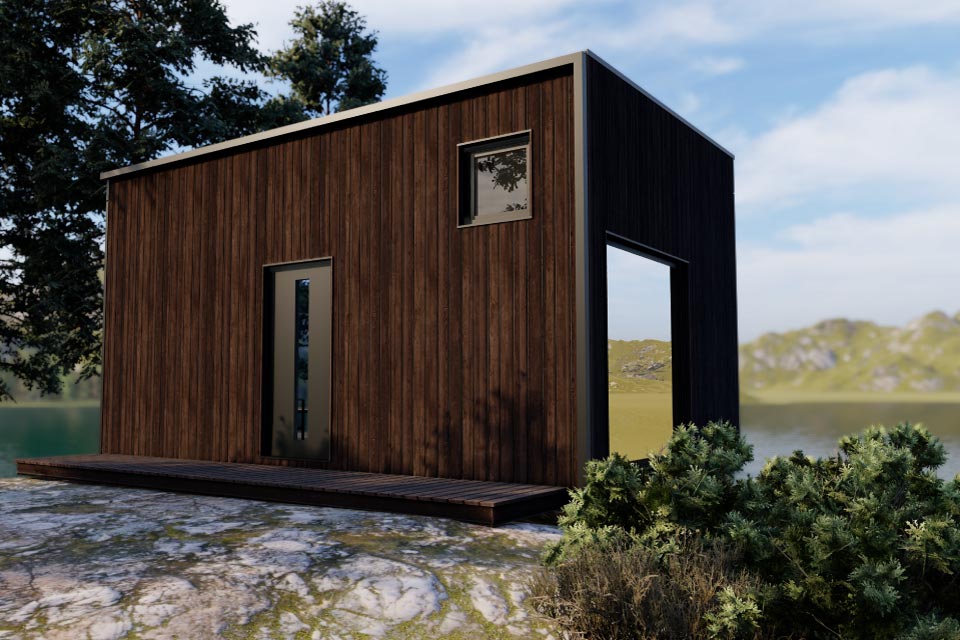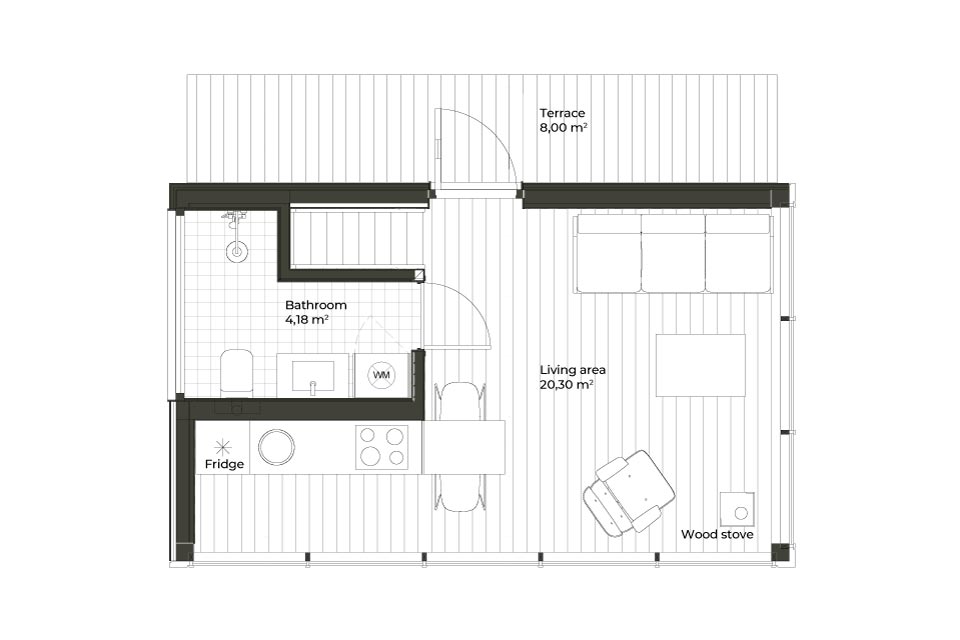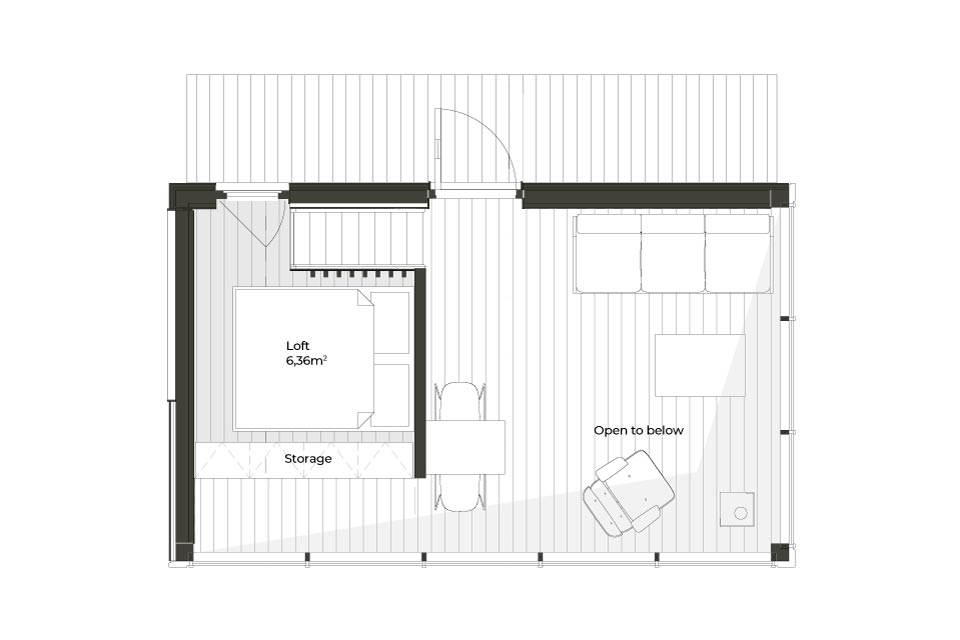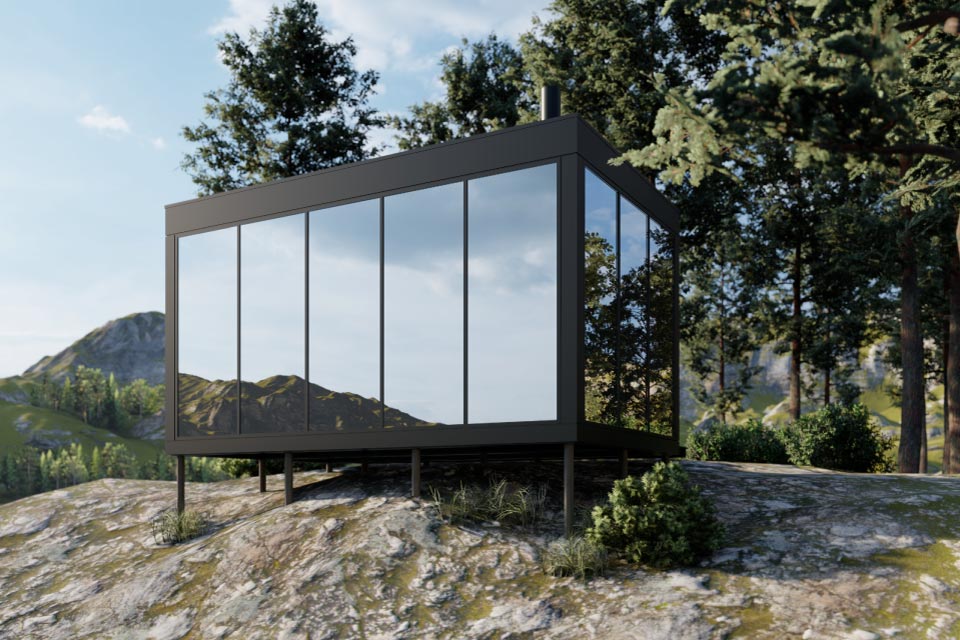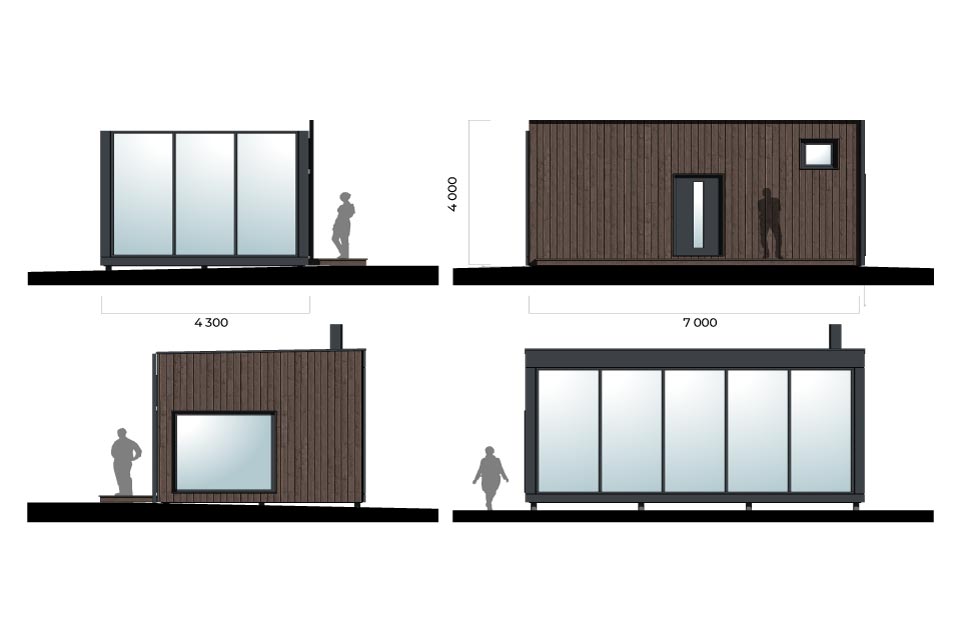 Laura 30
Size: 30m2
Bedrooms: 1
Turnkey Attefallshus Laura 30. This 30 sq. m turnkey Attefallshus is a 100% factory-made module solution and comes with a sleeping loft that opens up beautifully to the ground floor.
Privacy first – the windows are reflective, so that no one can see inside. They also serve as a beautiful mirror of the nature surrounding your cabin.
Spacious and clean design, excellent quality and high energy efficiency all come together to create a well-insulated home with wooden windows and wooden doors, suitable for the Nordic climate all year round – also as permanent accommodation.
The tiled bathroom comes complete with underfloor heating, a shower with glass walls, all white goods.
There is a choice to be made when we get to the kitchen. You can have either our manufactured kitchen which is fully equipped with Electrolux appliances or we can leave this part entirely to your choosing and we will prepare the connections according your given specification.
Read more
Show less