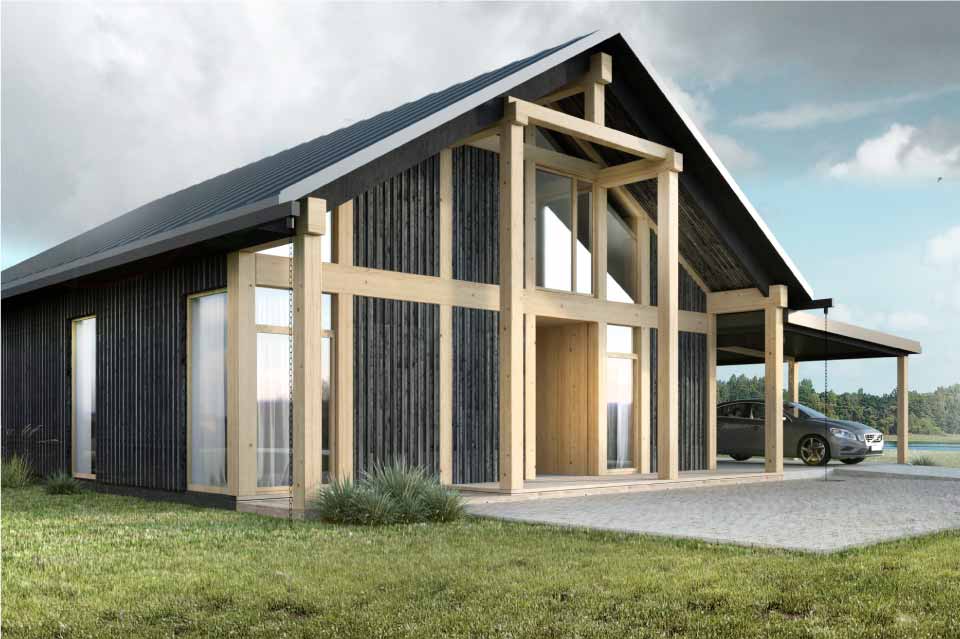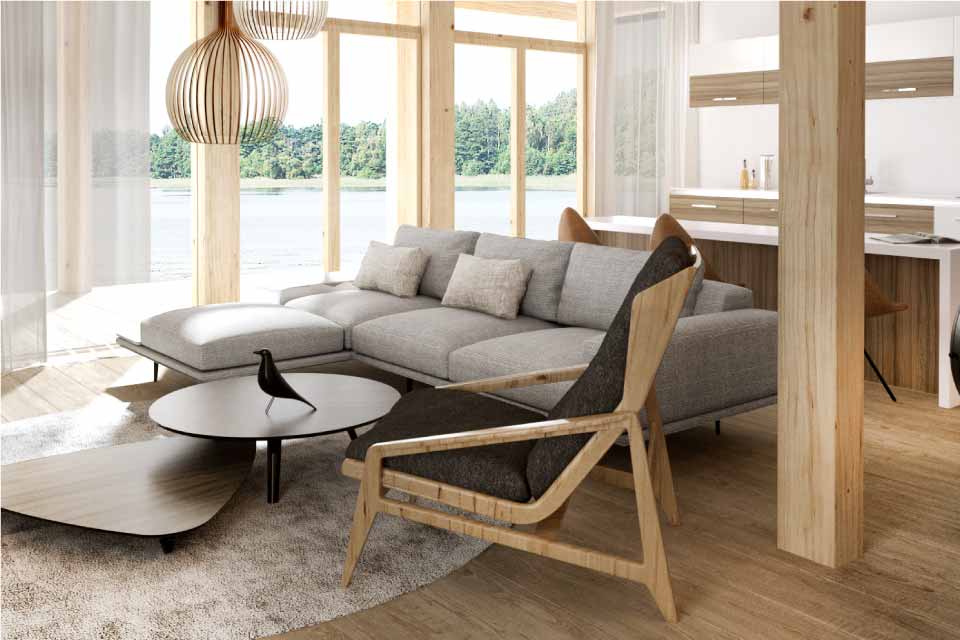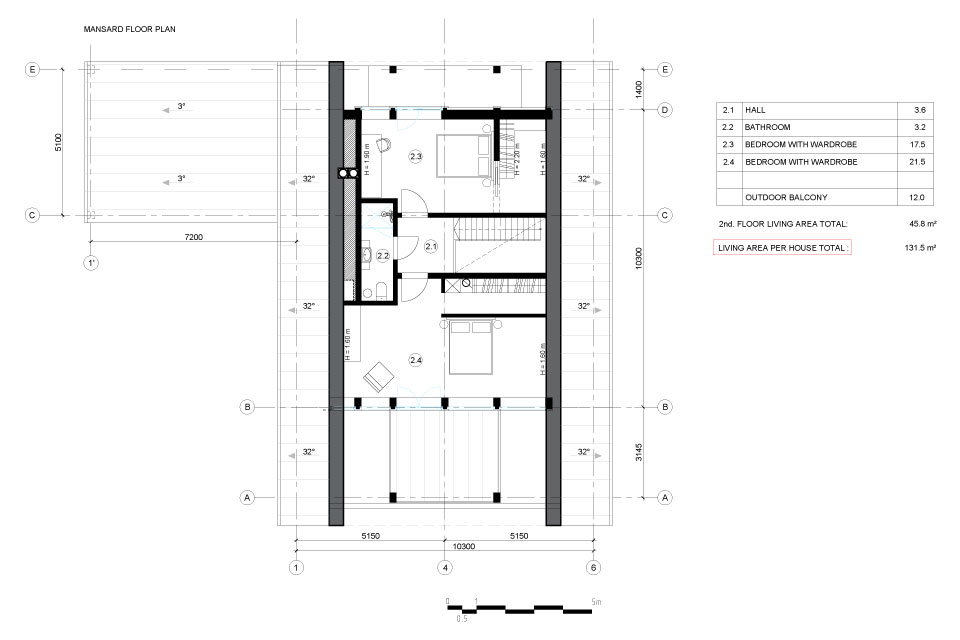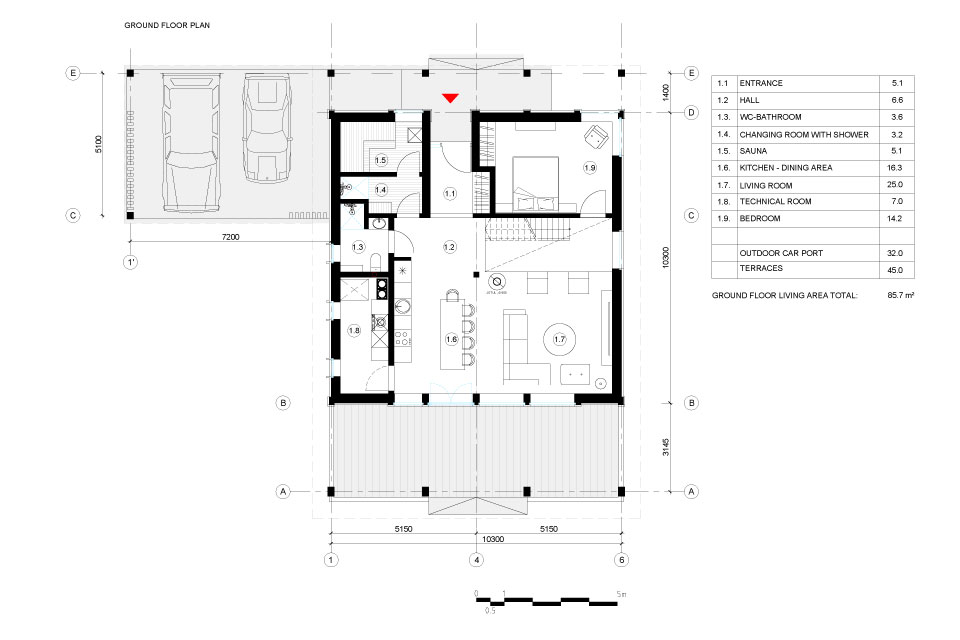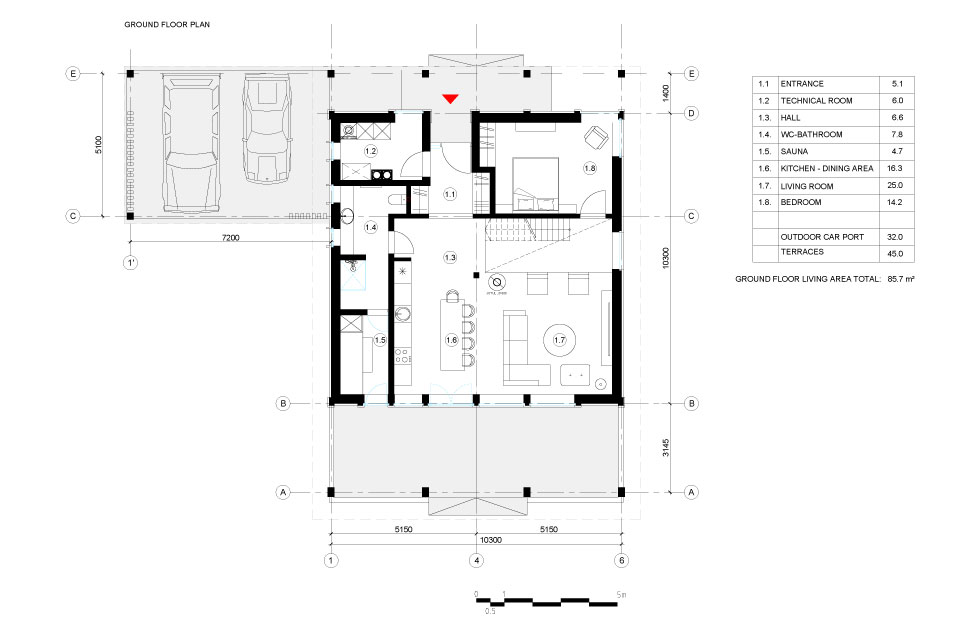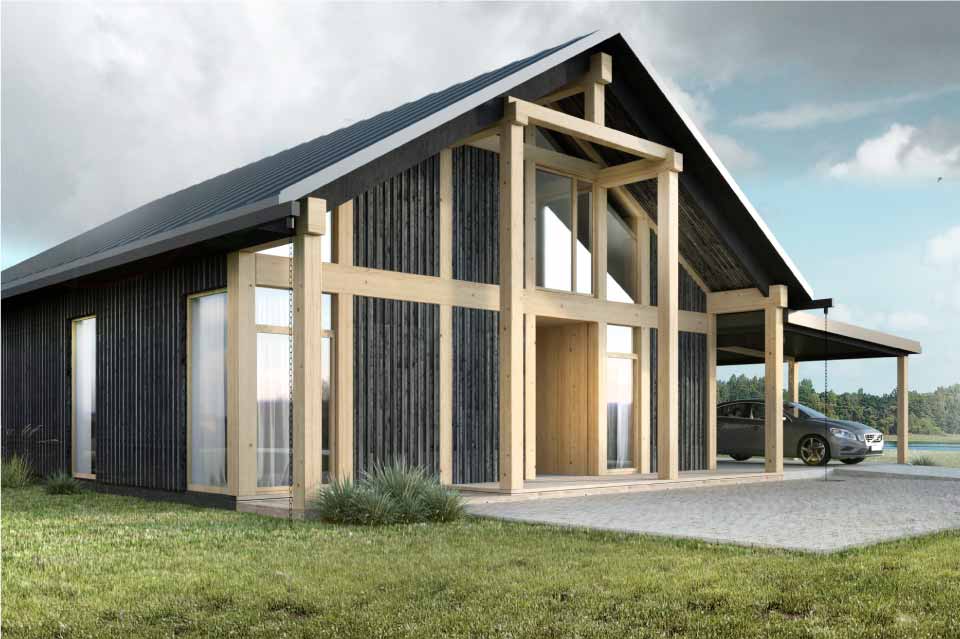 Family house
Size: 130m2
Bedrooms: 3
A gabled house, ideal for narrow plots.
As you stand in the entrance, you can see all the way to the garden side, and to the right an interior window provides a look into the kitchen, strategically located closest to the street, yet connected to the interior via its open bar.
Large glass windows with patio doors lead to the garden, both from the dining area and the living room. The upstairs living room has several windows for excellent light penetration.
Read more
Show less